Experience the POWER of
CBD and CBG!
* 24mg CBD and 1mg CBG per serving
* Organic Hemp
* Zero THC
* Great Tasting Citrus Mint
* Nano-Enhanced Absorption Technology
* 100% USA Grown Hemp Oil Drops

The Best Just Got Better!
In August of 2018, Liv Labs launched its cutting-edge and highly successful product, HydroPRO. It was an overnight success attracting thousands of satisfied customers.
Over the last 18+ months HydroPRO has been the go-to CBD product for educated consumers wanting the best Hemp Oil/CBD product available.
The fact that it has ZERO THC and is created using Nano-Enhanced Absorption Technology has lead HydroPRO to be an Industry leading, best-in-class Product!
But be assured, Liv Labs never rests on its laurels!
As a forward-thinking Company, Liv Labs has continued its research and development program to find ways to make a great product, even BETTER!
And now Liv Lab's commitment to excellence has come to fruition!
Introducing HydroPRO 750 Ultra Premium Grade Hemp Oil Drops
The HydroPRO 750 formula is a testament to where the world of Hemp Oil rich in CBD is headed. This amazing Product is packed with healthful properties that can be beneficial in a myriad of ways.
First, HydroPRO 750 has increased the potency from the original formula by 50%, going from 500mg to 750mg ultra-premium phytocannabinoids per bottle.
This is a substantial upgrade in the bioavailable ingredients and greatly increases the per serving dose of cannabinoids.
For those that have been using the original HydroPRO they understand the benefits of CBD rich Hemp Oil and the results they have seen are nothing short of amazing!
But, this is where it gets interesting!
Liv Labs has boosted the powerful cannabinoid, Cannabigerol (CBG) and here is why!
CBG supercharges the efficacy of the HydroPRO 750 formula!
CBG is by far the most expensive cannabinoid to add to a premium formula and it is so for a reason. . . it takes an enormous amount of hemp to isolate the CBG cannabinoid! But it is worth it. . . it works!
CBG is a precursor to CBD and the other cannabinoids
CBG is a cannabinoid, meaning it's one of the many chemicals found in cannabis plants. The most well-known cannabinoids are cannabidiol (CBD) and tetrahydrocannabinol (THC), but there's recently been more interest in the potential benefits of CBG.
CBG is considered to be the precursor to other cannabinoids. This is because CBG-A, the acidic form of CBG, breaks down to form CBG, CBD, THC, and CBC (cannabichromene, another cannabinoid).
Remember, Liv Labs has removed all of the THC in both the HydroPRO Original and the new HydroPRO 750!
How does CBG compare to CBD?
CBD and CBG are both non-intoxicating cannabinoids, meaning they won't make you high. They also both interact with the same receptors in the body, according to a 2018 study by a Trusted Source, and appear to have anti-inflammatory effects.
First discovered by researchers in the 1960's, CBG is the precursor from which all other cannabinoids are synthesized, which is why it's often referred to as the "mother" or "stem cell" of cannabinoids. This unique property imbues CBG with enormous therapeutic promise, making it a subject of great interest for researchers and consumers alike.
What are the potential benefits of adding CBG to HydroPRO 750?
Having a direct effect on the endocannabinoid system and cannabinoid receptors, CBG provides a wealth of benefits that support preventative, chronic, and acute care.
A major finding of CBG is its neuro-protective and neuro-regenerative traits. The possible benefits of added CBG are numerous:
Potent neuro-protective/regeneration properties(1)

Boosts ananamide, the body's native "bliss" molecule(2)

Contains anti-bacterial properties

Supports bone health

Improves mood & gut health

Supports rest & sleep

Promotes Natural Analgesic (discomfort relief)

Plus many, many more benefits!
Hear what people are saying about HydroPRO 750 with CBG
"I have been feeling a total sense of ease and super calm. I'll say, it's really really nice to feel this way when your home with kids around the clock!! Every mother's dream"
— Pearl P
"I've been hearing about how incredible CBG is more and more lately. After trying the HydroPRO 750 I can now see why. This formula is very powerful. I felt a calm, warm, soothing energy almost immediately after my first time using it!"
— Rodney M.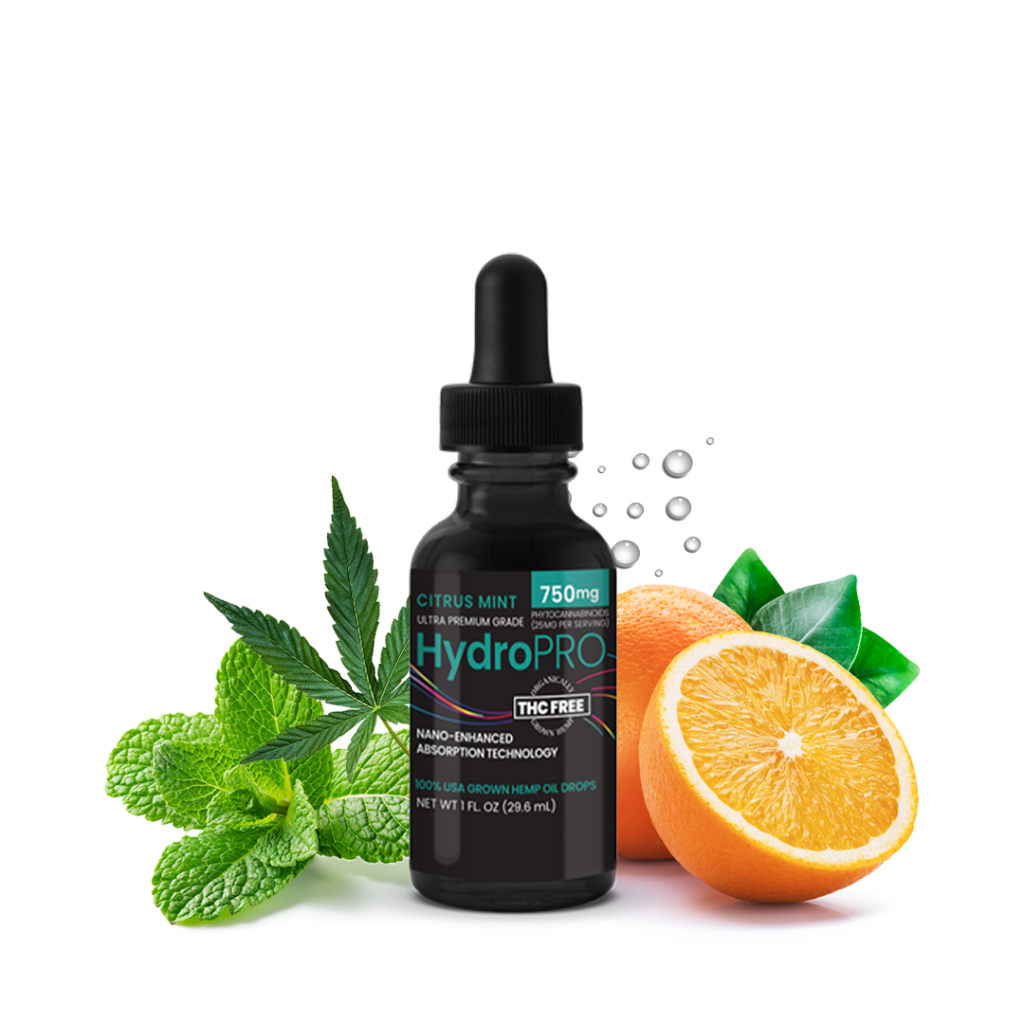 (1) https://www.ncbi.nlm.nih.gov/pubmed/25252936
(2) https://www.ncbi.nlm.nih.gov/pmc/articles/PMC3165957/pdf/bph0163-1479.pdf


These statements have not been evaluated by the Food and Drug Administration. This product is not intended to diagnose, treat, cure or prevent any disease.This content is for informational and educational purposes only. It is not intended to provide medical advice or to take the place of medical advice or treatment from a personal physician. All viewers of this content are advised to consult their doctors or qualified health professionals regarding specific health questions. Neither Dr. O'Connor nor Liv Labs the publisher of this content takes responsibility for possible health consequences of any person or persons reading or following the information in this educational content. All viewers of this content, especially those taking prescription or over-the-counter medications, should consult their physicians before beginning any nutrition, supplement or lifestyle program.