LivEssence from Liv Labs is entirely committed to formulating, producing and distributing the highest quality and most efficacious skincare products available anywhere!
LivEssence-Nutrition for your Skin
LivEssence blends organically grown broad-spectrum hemp cannabinoids  with natures own anti aging ingredients.
Our skin is a big deal! It is our body's largest organ and must have nutrition created for optimal health and longevity.
LivEssence focuses on creating products that provided the needed nutrition your skin deserves.

Select Smartship and Save
?
A monthly discount subscription program where you will be charged and shipped products each month. Once you select this feature on any single product, you will receive the SmartShip price on ALL the products in your cart. You can change/cancel your SmartShip order at any time.
Learn More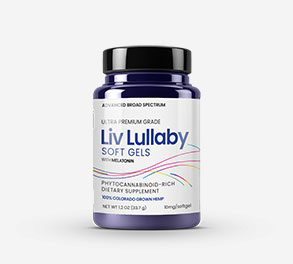 LIV LULLABY SOFTGELS
with Melatonin & Chamomile
$69.95
FLAME!
Hfemale Wellness
$69.95
SLENDER HEMP
Weight Wellness Formula
$69.95